23. okt. 2023, kl. 19.46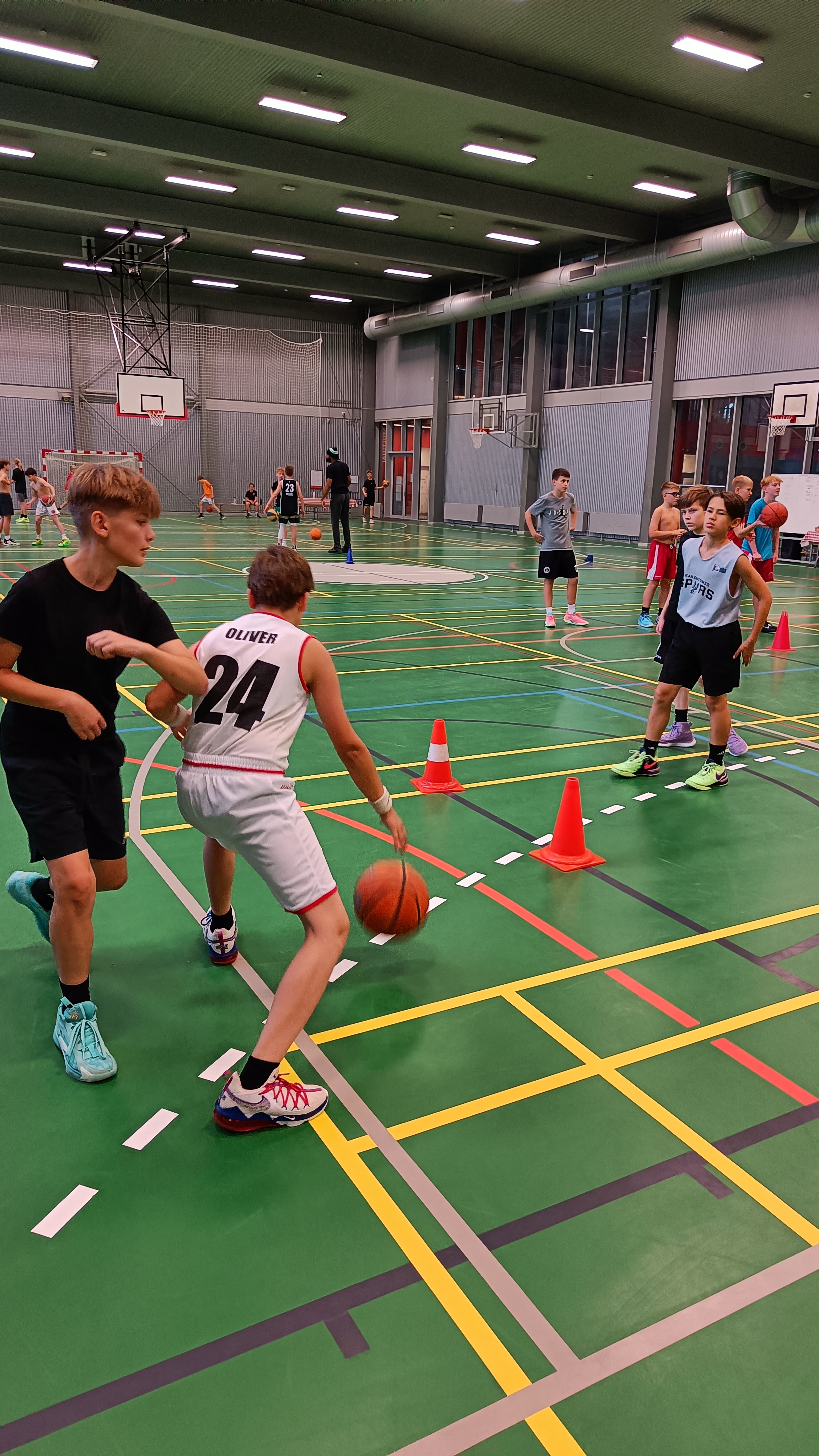 Talata Efterårsferien Camp wrapped up three action-packed days, leaving an indelible mark on the 30 young athletes who participated. The camp not only enhanced basketball skills but also saw the holistic development of each participant, with a range of activities that tested their physical abilities, basketball skills and strengthened their mental fortitude.
A Closer Look at the Camp:




30 Athletes: An enthusiastic group of 30 athletes graced the courts at Hafnia-hallen, bringing their passion for basketball and a thirst for knowledge.




Expert Coaches: Under the expert guidance of three dedicated coaches, including professionals Jordan Naughton, Durell Vinson and Deng Awak, the campers received personalized training and mentorship.




Fitness Testing: The camp incorporated comprehensive fitness testing, including challenging vertical jump tests, pushing the athletes to reach new heights in their physical abilities.




Mental Strength Workshops: Beyond the court, classroom sessions focused on developing mental resilience, imparting crucial life skills that extend far beyond the realm of sports.




Team Building: Team-building activities and friendly competitions fostered camaraderie among the athletes, creating an atmosphere of mutual support and encouragement.




Skill Enhancement: From mastering dribbles to refining jump shots, every participant left the camp with improved skills and a deeper understanding of basketball techniques.



Special Mentions:

Talata Efterårsferien Camp owes its success to the unwavering dedication of our athletes, the commitment of our coaches, and the support of course of all the parents. The engaging sessions, skill-enhancing drills, and inspiring classroom discussions would not have been possible without the collective enthusiasm and determination of all involved.

A heartfelt thank you goes to Hafnia-hallen for providing the ideal venue, allowing the athletes to thrive and excel.
A Future of Basketball Athletes:

As the echoes of dribbles and cheers fade away, what remains are the memories of a camp that not only polished basketball skills but also fostered mental resilience and team spirit. Talata Efterårsferien Camp stands as a testament to our commitment to nurturing the next generation of Denmark's basketball athletes, empowering them with skills and values that extend beyond the court.

Stay tuned for more updates on our website and social media channels, and witness the growth and success of the Talata Basketball community.

Next camp: Talata Vinterferie Camp (Date to be announced)