17. okt. 2023, kl. 15.11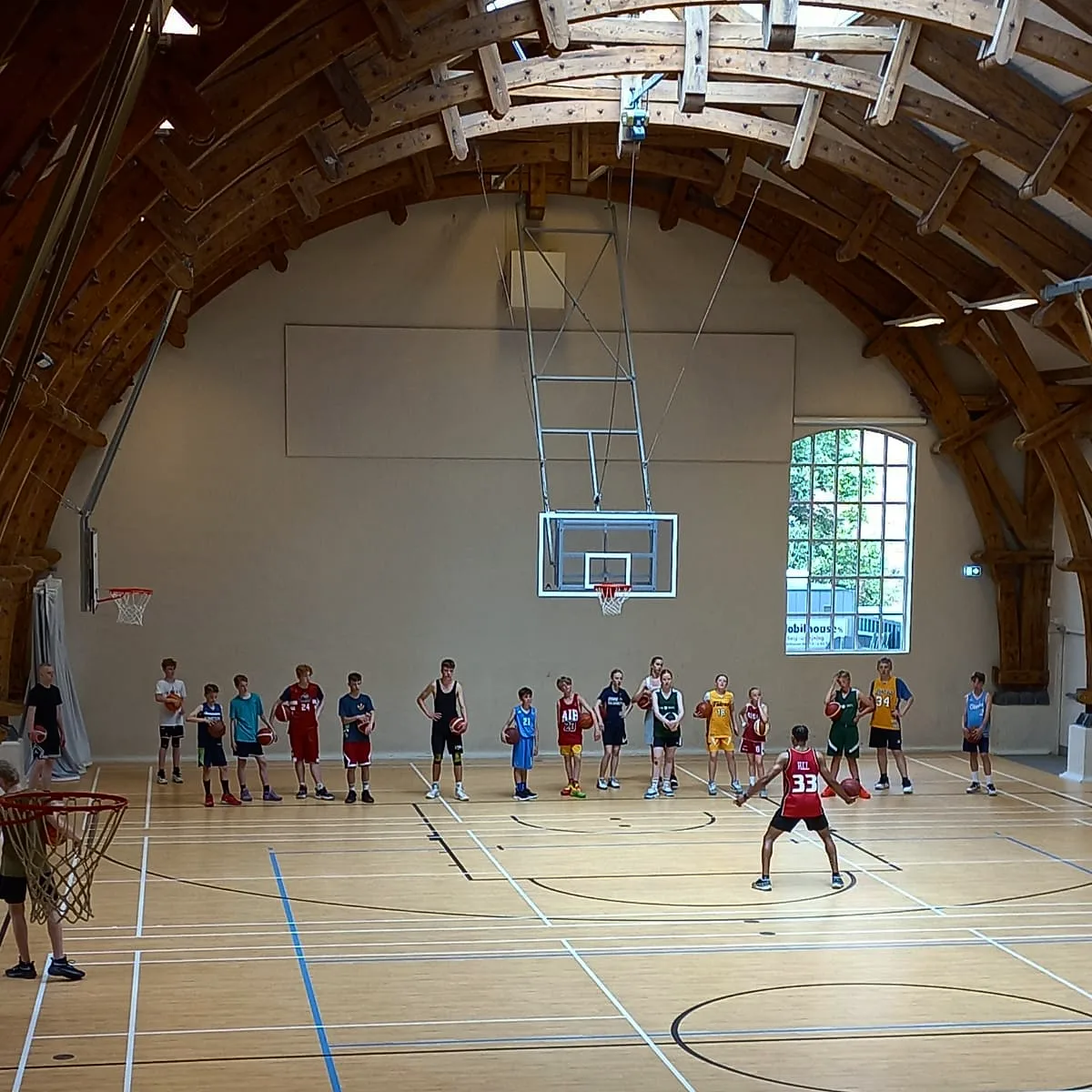 Community, Expert Coaching, and Thrilling Competitions Await the Participants of Talata Basketball's Inaugural Efterårsferie Camp!
Copenhagen, October 17, 2013 - It's a big day for Talata Basketball! We're thrilled to share that our very first Efterårsferie Camp is all set to begin. We've got 30 excited participants on board, and the energy here is just amazing.
Meet the Heartbeat of the Camp: Our Coaches

Prepare to be inspired, for our campers are in for a truly exceptional experience under the expert guidance of three remarkable coaches. Jordan Naughton and Durell Vinson, renowned for their international expertise in the BasketLigaen, bring a wealth of knowledge to the court. Joining them is Coach Deng Awak, whose unwavering dedication to player development is sure to leave a lasting impact on our young athletes.
What Our Camp Offers:

There are lots of cool things waiting for our campers:

1. Making Friends: At our camp, you'll get to meet other kids who love basketball just like you. It's a chance to make new friends and have fun together.

2. Learning from Experts: Our coaches are here to teach you some awesome basketball moves. They have a lot of experience, so you'll be in good hands.

3. Exciting Competitions: Get ready for some fun basketball games where you can show off your skills. Plus, there are cool prizes to be won. It's all about having a blast while playing basketball.

4. Practice at Home: After the camp, you'll have special exercises to practice at home. These exercises will help you get even better at basketball, and you can do them whenever you want.

5. Help and Support: Our coaches won't disappear after the camp is over. They will be there to help you with any questions you have, and they'll keep track of how you're doing in your basketball journey.

Coach Deng, our Director, is super excited about the camp. He says, "We can't wait to see everyone at our first Efterårsferie Camp! We're not just here to teach basketball; we're here to help you grow and learn life skills."

As our camp kicks off, we're all set to create a positive impact in Copenhagen's basketball world. Keep an eye out for updates and exciting moments from the camp!