12. okt. 2023, kl. 14.33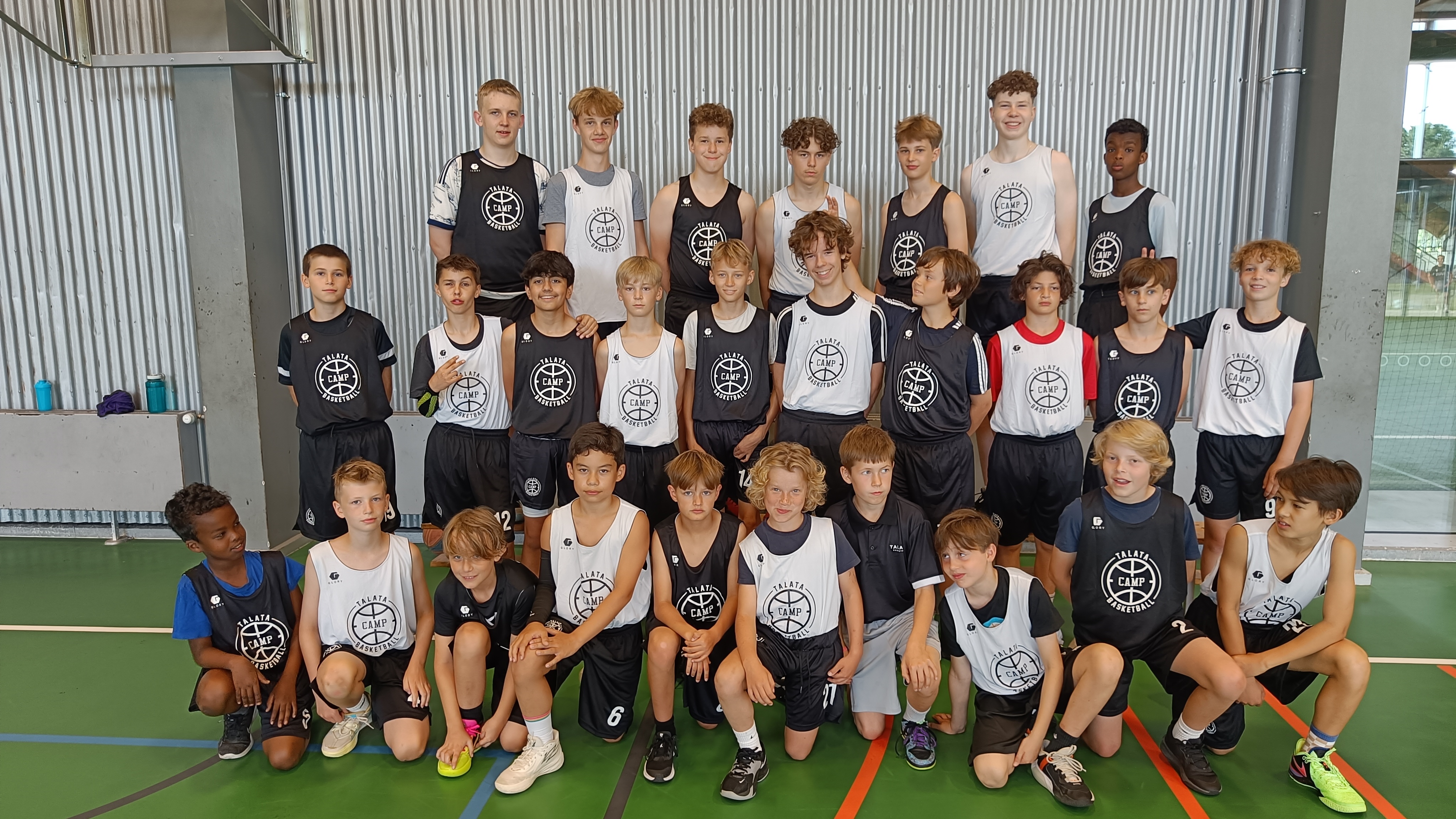 We invite you to the Talata Basketball Camp in Valby at Hafnia-Hallen, an innovative basketball camp experience. This camp guarantees a fresh and dynamic approach to basketball for all participants, under the expert guidance of Coach Deng and a team of accomplished professional coaches.
What Makes Talata Basketball Camp Stand Out?

Our skilled coaches, who currently coach and play in Denmark after achieving excellence in basketball leagues in Canada, Lithuania, and the USA, will lead you through a unique program encompassing on-court training, fitness sessions, and classroom discussions aimed at helping you set your own goals for success this basketball season. Our primary objective is to create an inclusive environment where every participant can thrive, whether they are newcomers or seasoned players.
Camp Program Highlights:



On Court: Individual Skills Development


Games: 1v1/2v2/3x3 and All-Star competitions



Fitness Room: Strength and Conditioning


Classroom: Goal Setting and Mental Development


Hafnia-Hallen provides an exceptional gym for our camp, ensuring smaller group sizes that foster personalized attention, individual growth, and a higher quality of training. With one dedicated coach for every six participants, we can tailor the training to cater to the unique skill levels of each child.
Practical Information:

What Are the Benefits of Camp Participation?



Community and meeting new basketball players like you



Expert instruction from professional coaches with international experience



Exciting competitions offering chances to win prizes



A personalized Home Program for continued improvement



Post-camp guidance from coaches to address your questions and progress throughout the season


What Should You Bring to the Camp?



Your own labeled water bottle



Packed lunch and snacks



Your own basketball (don't forget to label it)


REGISTER HERE (3 spots remaining)
Note: Snacks and fruits will be available for purchase during the camp, and we have extra balls for those who may need to borrow one for the day.

Important:
We also need to note that the camp will be conducted in both English and Danish, with some coaches proficient in both languages. Additionally, Danish assistant coaches will be available during certain parts of the camp.
Mulighed for friplads

DGI tilbyder fripladser på idrætsskoler og ferieaktiviteter uden overnatning til børn og unge op til 25 år, hvor økonomisk støtte er en afgørende betingelse for deres deltagelse. Kontakt DGI Basketball – mail: Lene.Joergensen@dgi.dk / tlf.: 22 13 81 80 – og hør mere om mulighederne for en friplads (ingen vil kunne se, hvem der får fripladser). Det forudsættes, at børn med friplads kan deltage på idrætsskolen sammen med resten af børnegruppen uden særskilt støtte. Læs mere på www.dgi.dk/friplads.
OBS: Vi gør opmærksom på, at vi kun kan give 2 fripladser pr. barn pr. år.